Shark Week 30th Anniversary: Celebrating Air Jaws The Hunted
We have often been asked the question: If a Great white Shark and an Orca had to do battle, who would win?
Well, unfortunately in 2017 we got to find out first hand and the result for the Great white shark was pretty devastating.
In May 2017 three carcasses of great white shark in Gansbaai washed ashore over a number of days. All three sharks were large animals and had missing livers. In late June a fourth large Great white shark was found on a Gansbaai beach, also with a missing liver.
It was now crystal clear that something was intentionally killing Air Jaws… here we discuss Air Jaws the Hunted.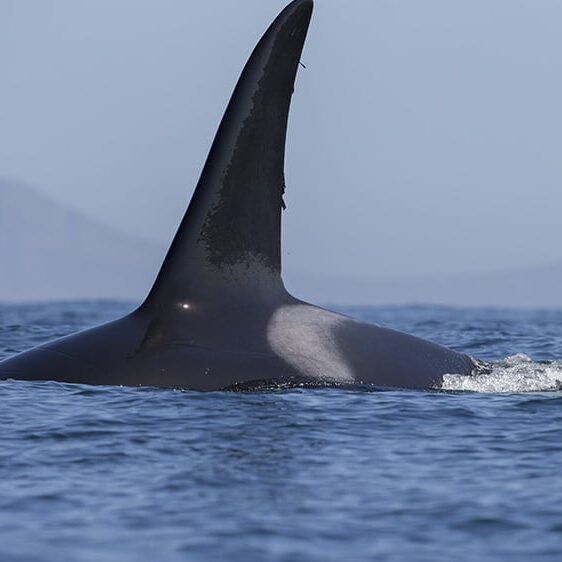 In nature there are seldom coincidences and it was with a fair amount of confidence that we began to believe that a certain pair of male orca were the culprits. They have become known as Port and Starboard due to both animals having compromised, rolled over dorsal fins. One to the left, and one to the right.
In Air Jaws vs Orca, we follow the path of destruction as Port and Starboard's dirty work is found along the Southern Cape beaches. Marine biologist, Alison Towner becomes the centre of the unfolding mystery as she performs dissections on all the deceased sharks. She begins to find clues and disturbing information behind these mysterious events begin to unravel.
Once Port and Starboard are identified as the Shark Hunters, Chris Fallows joins Alison Towner in search of these two elusive black and white predators. The search involves traveling the east coast of South Africa and ends in a dramatic helicopter chase as an opportunity of seeing the two notorious orca presents itself.
Meanwhile many hundreds of miles across the ocean in New Zealand, Andy Brady Casegrande teams up with world renowned orca expert, Dr Ingrid Visser in a quest to get close to a wild orca underwater.
Will both teams succeed?
We hope you all enjoy Air Jaws: The Hunted during Shark Week 2018! Have a look at some of our other Air Jaws, Air Jaws Even Higher and Air Jaws Back from the Dead.